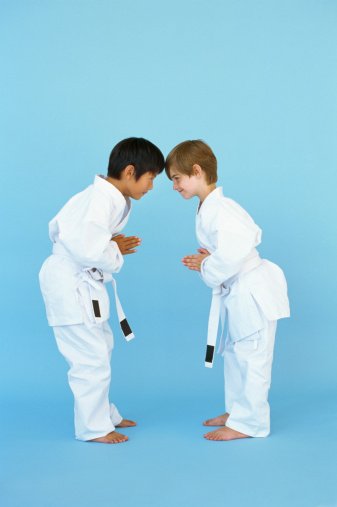 Children with Attention Deficit Hyperactivity Disorder (ADHD) often have difficult times in school due to their hyperactive nature and inability to focus on a task for a long period of time. Socialization can often be problematic for these children as well, adding another layer of difficulty for them. Research shows that children with ADHD do best in all aspects of their lives when they are given an avenue to release much of their energy. At Lee's Karate, we have seen firsthand how karate classes can help transform the lives of children with ADHD.
Many children enjoy physical activity. For kids with ADHD, appropriate physical outlets like martial arts classes allow them to have attention when they need it most, such as when doing homework. Unfortunately, some children experience difficulties in school as a result of their ADHD, which can have a negative impact on their ability to be successful in the classroom and beyond.
At Lee's Karate, we know that all children, especially those with ADHD do best when they have a meaningful relationship with a trusted adult. At our training center, our experts are not only masters in their martial art, but they are also excellent at creating and maintaining meaningful relationships with kids, especially those who have a history of negative interactions with adults.
If your child is struggling with all that is associated with ADHD, consider enrolling him or her in a karate class with instructors who are highly skilled at working with youths with attention and hyperactivity difficulties.
At Lee's Karate, we pride ourselves in working closely with young people to impart karate skills, while taking the time to get to know them and provide them with tools that can help in all aspects of life. Self-discipline, self-control, dedication, and honor are all components of karate, and these attributes serve people well in all aspects of life. Stop by one of our locations or contact us today to learn more about the ways in which our classes can help your child!